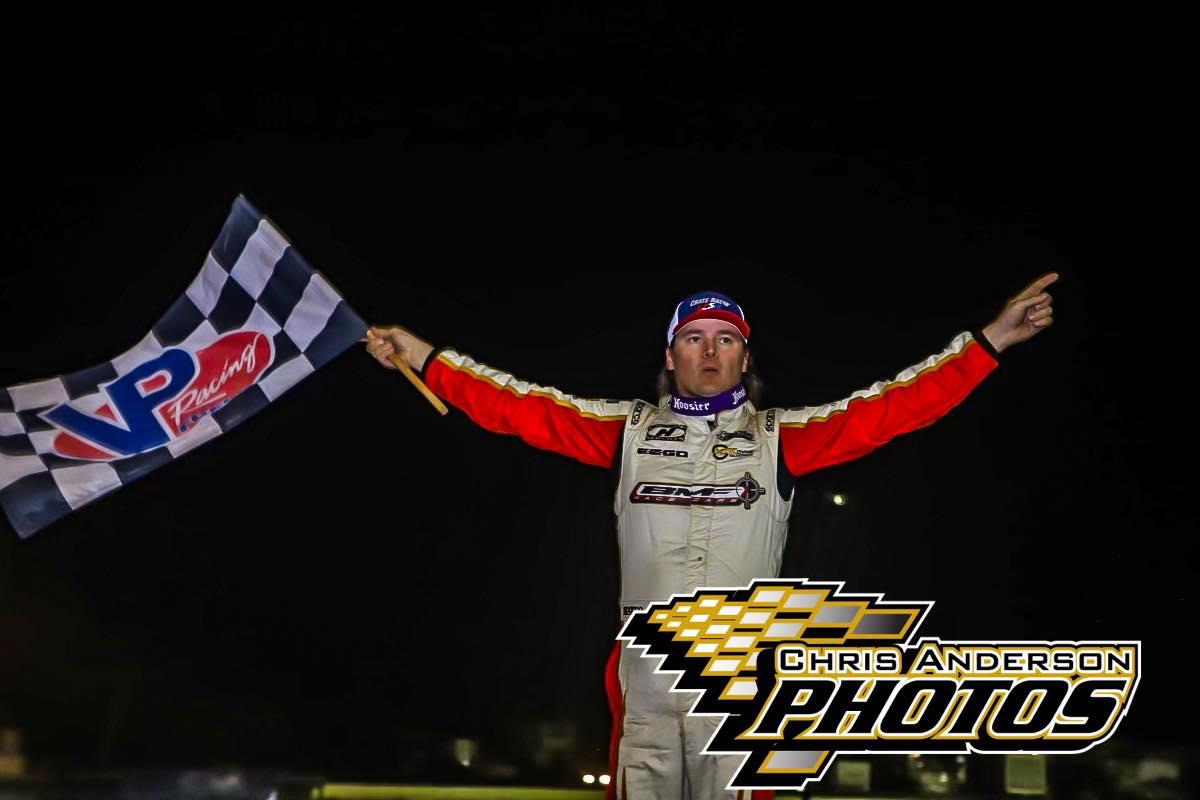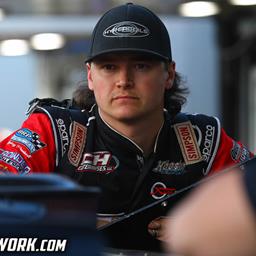 ---
Cory Hedgecock rules Powell Family Memorial at All-Tech, collects $28,000
Cory Hedgecock raced to the richest win of his career on Saturday evening with a $28,000 triumph at All-Tech Raceway.
Cory's benchmark victory was achieved in the 28th annual Powell Family Memorial with his W.E. Hardscapes & Masonry / Noble Knights Construction Services / No. 23 Currin Construction / BMF Race Car / Eagle Racing Engine Late Model.
"Finally got the job done in the Powell (Family) Memorial! We've been close several times, but we got it this time. We were super-fast all weekend, the only times we had challenges was on restarts, just couldn't get going on some of the starts. On Friday we had a broken plug, and on Saturday we found out during tear down after the race that we lost a cylinder at some point. Those issues weren't hurting us much on the top end, but on restarts we were getting hammered, which we usually never do. Just a blessing we made it through without much pressure," Hedgecock said.
"This BMF Race Car and Eagle Racing Engine just keep digging away. We are looking to maintain the momentum over our last few events of the year. As always thanks to everyone that helps and to all the fellow BMF guys that were there this weekend… we were all bouncing stuff off each other to make all of us better. Appreciate all y'all and the work your putting into our program also."
Friday night found Cory Hedgecock in action at All-Tech Raceway (Lake City, Fla.) aboard his SFP Performance Systems No. 23 Late Model for the opening round of the 28th annual Powell Family Memorial.
With a massive field of 85 Crate Racin' USA entries assembled, Hedgecock backed up the fastest time in his qualifying group and second-fastest overall with a 10-lap heat victory over Hayden Cardwell.
Starting Saturday night's main event in second, Cory regained the lead from Tyler Clem on the 10th circuit and led the remaining 58 laps to secure his 16th win the season and his richest-career payday.
He pocketed the $28,000 top prize ahead of Tyler Millwood, Kyle Bronson, Joseph Joiner, and Tyler Clem.
Full results from the event are available at www.CrateRacinUSA.com.
Currently next on the schedule is a visit to Magnolia Motor Speedway (Columbus, Miss.) on Nov. 3 – 4 for the $10,000-to-win Crate Racin' USA event.
Cory Hedgecock would like to thank all of his sponsors, which include E-Z-GO, Eagle Racing Engines, STI Trucking, K&P Used Cars, W.E. Hardscapes & Masonry, Integra Shocks, Keyser Manufacturing, Currin Construction, Circle H Services, NobleKnights Construction Services, BMF Racecars, CH Enterprises, Powers Machine, Cobb's Auto Parts, Pro-Fabrication, Accu-Force, Vineyard Construction, Winters Performance, Quickcar Racing Products, Brucebilt Performance, Martel Signs, MyRacePass PR & Website Services, Hoosier Tire, VP Fuels, My Wife, My Daughter, Dad, Mom, Shelby, Sam, and Randy Moon.
---
Article Credit: Chris Anderson image
Article Media
Back to News