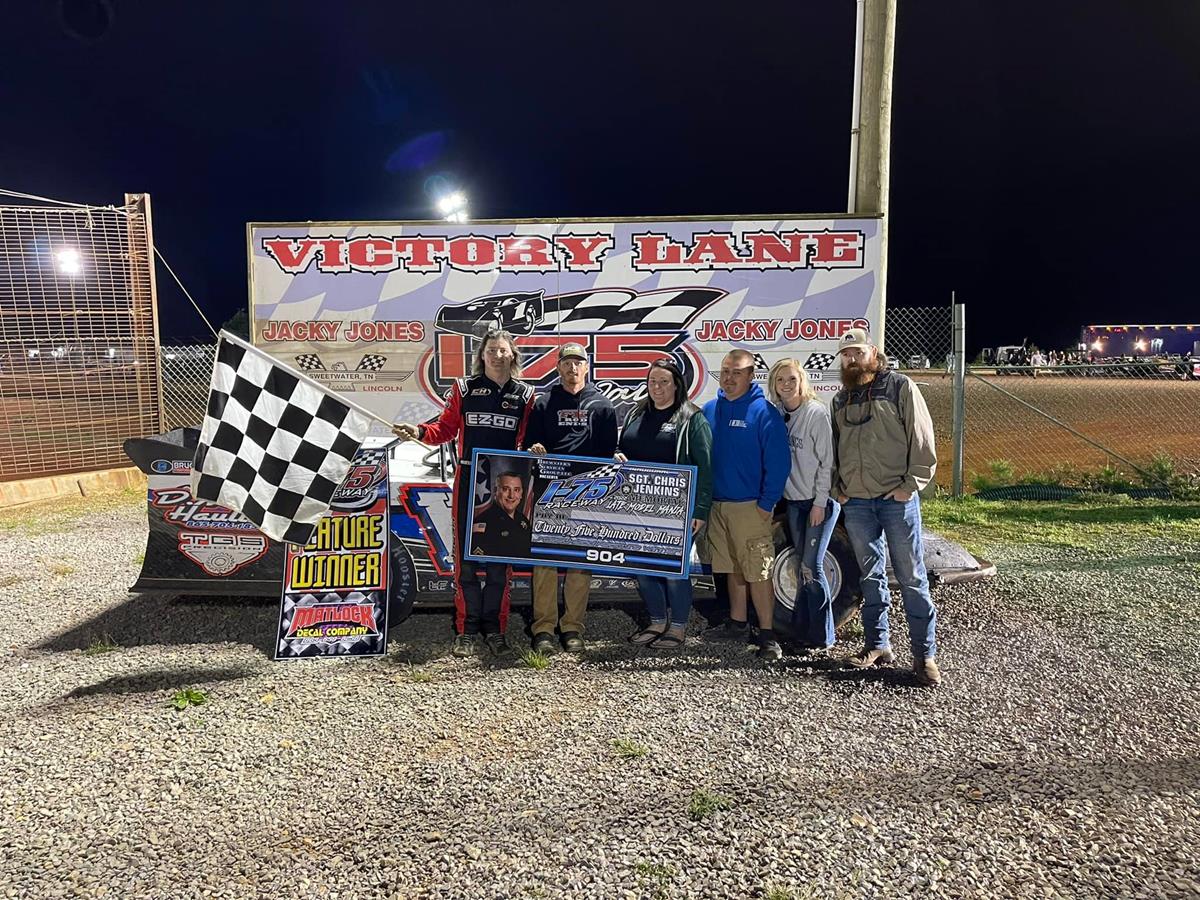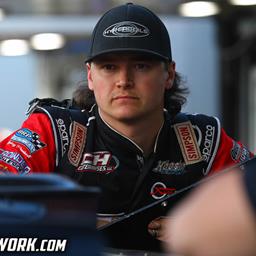 ---
Hedgecock parks Jake Whitehead-owned No. 116 in victory lane at I-75
Ponderosa Speedway Valvoline Iron-Man Series Action Up Next
Cory Hedgecock picked up his eighth win of the 2022 season on Friday night. The $2,500 victory came aboard the Jake Whitehead-owned No. 116 Precision Welding & Fabrication XR1 Rocket Chassis Limited Late Model.
"I had a great time this weekend. I'm very grateful for Jake (Whitehead) asking me to drive his racecar at I-75 (Raceway) on Friday night, and it was cool to get the win for the team," Hedgecock said. "Then on Monday night we had a great race with some top-notch drivers at 411 (Motor Speedway) and came away with a fourth-place finish. Top-to-bottom it was a good Memorial Day weekend of racing."
He added a fourth-place finish to his weekend accomplishments on Monday night at 411 Motor Speedway in his E-Z-GO / Noble Knights Construction Services No. 23 Budget Transmission / K&P Used Cars / Black Diamond Race Car / Eagle Racing Engine Super Late Model.
Friday night found Cory Hedgecock in action at I-75 Raceway (Sweetwater, Tenn.) aboard the Jake Whitehead-owned No. 116 Limited Late Model for the Chris Jenkins Memorial Race.
Following the third-fastest qualifying effort, Hedgecock outdueled Cameron Weaver in the 40-lapper to claim his eighth win of the season and a $2,500 prize.
Cory returned to action on Monday in his No. 23 Black Diamond Race Car / Eagle Racing Engine Super Late Model at 411 Motor Speedway (Seymour, Tenn.) for the Valvoline Iron-Man Southern Series-sanctioned Scott Sexton Memorial.
He secured his spot into the $10,052-to-win A-Main with a second-place finish in his heat race. Clawing forward one spot in the 52-lap affair, Hedgecock notched a fourth-place finish. He trailed Jimmy Owens, Dale McDowell, and Mack McCarter to the checkers with Ricky Weiss coming in fifth.
Full weekend results are available at www.i75Raceway.com and www.411MotorSpeedway.net.
Cory will be back in the driver's seat on Friday night at Ponderosa Speedway (Junction City, Ky.) with the Valvoline Iron-Man Late Model Series in a $7,500-to-win event.
For more information on the event, please visit www.imdirt.net.
Cory Hedgecock would like to thank all of his sponsors, which include E-Z-GO, Eagle Racing Engines, Budget Transmissions, Pace Performance, K&P Used Cars, W.E. Hardscapes & Masonry, Circle H Services, Noble Knights Construction Services, STI Trucking, Black Diamond Racecars, I-75 Raceway, Timeless Memories Photography, VooDoo Technologies, Powers Machine, Cobb's Auto Parts, Pro-Fabrication, Accu-Force, Vineyard Construction, Winters Performance, Quickcar Racing Products, Martel Signs, MyRacePass Marketing Services, Hoosier, VP Fuels, Hickory Hardscapes, my Wife, my Daughter, Dad, Mom, my Grandad Mike and everyone who helps.
Back to News