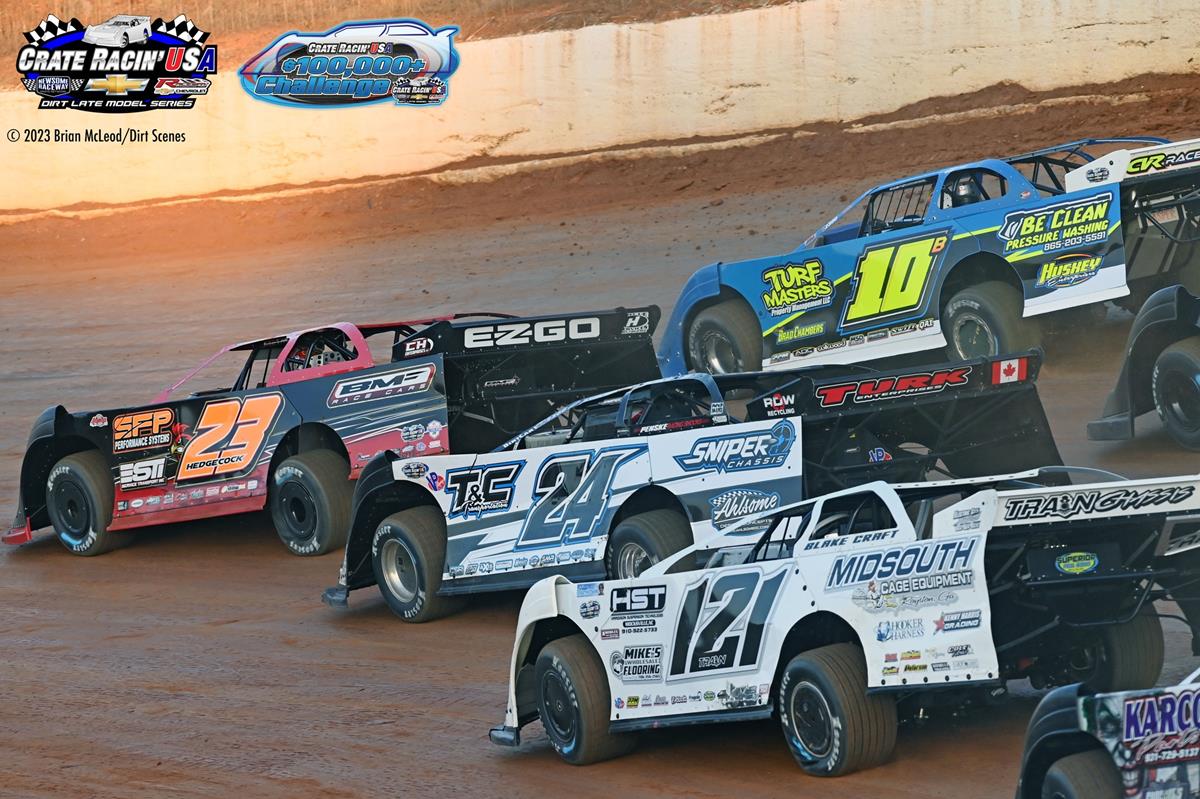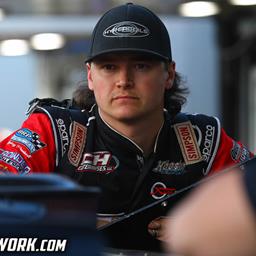 ---
Cory Hedgecock tops Crate Racin' USA foes at 411
Cory Hedgecock's collected his fifth-career J.T. Kerr Memorial victory on Saturday night at 411 Motor Speedway in Crate Racin' USA Dirt Late Model Series competition.
The $10,000 triumph marked his 11th of 2023 behind the wheel of his W.E. Hardscapes & Masonry / Noble Knights Construction Services / No. 23 Currin Construction / BMF Race Car / Eagle Racing Engine Model.
"Man, what a race. We bided our time and got to the lead late in the race. Hard to believe we are now a five-time winner of the J.T. Kerr Memorial," Hedgecock said. "First things first though, thanks to my family, friends, sponsors, and fans, who support our team."
Seeking his fifth J.T. Kerr Memorial victory, Cory Hedgecock made the short trip to 411 Motor Speedway (Seymour, Tenn.) on Saturday afternoon to pilot his Noble Knights Construction Services No. 23 Late Model for the Crate Racin' USA sanctioned program.
With the field divided into two groups for time trials, Hedgecock locked into the third-starting spot for the 71-lap finale with the fastest lap in his qualifying group. Stalking the early leaders for the first half of the race, Cory grabbed second from Ricky Weiss on lap 26 and set his sights on front-running Mack McCarter.
Overtaking McCarter after a lap-49 restart, Hedgecock led the final 22 circuits to record his 11th win of the season and 18th Crate Racin' USA victory.
He pocketed a $10,000 payday ahead of Hayden Cardwell, Jason Welshan, Travis Fultz, and Booger Brooks.
Full results from the event are available at www.CrateRacinUSA.com.
The team is currently unsure of when and where their next event will be as Cory and his wife Katie are expecting the arrival of their newest family addition any day.
---
Article Credit: Brian McLeod photo | Dirt Scenes
Back to News